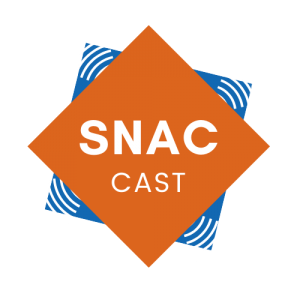 Introducing SNAC International's podcast! SNAC Cast is dedicated to all things snacks, from career conversations with leading industry professionals to insights on how the snack industry is adapting to meet consumers' ever-changing demands. This first "summer series" is devoted to WinS (Women in Snacks) – SNAC International's initiative to champion leadership development and advancement for female professionals. We will visit with the snack industry's top executives to learn about their journeys and the challenges they've overcome along the way, as well as receive advice on how to work together to make positive changes.
Learn more about SNAC International's WinS initiative here. 
For suggestions and feedback please email Abby Valentino.
Check out the latest episodes:
Perseverance and Perspective: Jackson's Lasting Impact
Guest: Megan Reamer, Co-Founder & CEO, Jackson's Honest
In this episode, Editor of Baking & Snack magazine, Joanie Spencer meets with Megan Reamer, devoted mother, snack company co-founder & CEO, Shark Tank winner and SNAC International Board Member to discuss the creation of Jackson's Honest. This coconut oil based chip brand was born from desperate attempts to design the perfect diet for Reamer's eldest son, Jackson, who battled a rare autoimmune disease that went undiagnosed for 12 years. 
Why WinS? Overcoming Fear and Taking Initiative to Succeed
Guest: Elizabeth Avery, President & CEO, SNAC International
In this episode, editor of Baking & Snack magazine, Joanie Spencer, talks with Elizabeth Avery about creating WinS (Women in Snacks), increasing the pipeline of women prepared for executive roles, fighting implicit bias and taking risks to succeed.