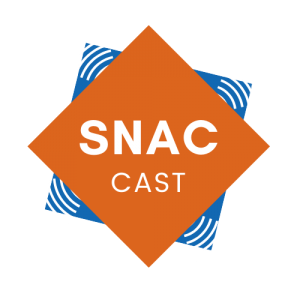 SNAC Cast is dedicated to all things snacks, from career conversations with leading industry professionals to insights on how the snack industry is adapting to meet consumers' ever-changing demands. New episodes will feature Bite-Sized Insights by SNAXPO21, a collection of programming designed to keep you up-to-date with the evolving snack industry. This new content offering combines the power of interactive virtual opportunities and podcasts, connecting you with some of the brightest minds in the industry and enhancing your knowledge of what consumers will crave next. This SNAXPO Special Edition podcast series will cover critical topics in four areas: Global Snack Trends, Sustainability, E-commerce, and Technical Education. Tune in for tasty insights, then put your knowledge to use at SNAXPO21. 
Learn more about SNAC International's WinS initiative here from the WinS Summer Series. 
For suggestions and feedback please email Abby Valentino.
Check out the latest episodes: